REPLACEMENT SOFA BED MATTRESSES
---
We can supply a replacement sofa bed mattress even if you did not buy your sofa bed from us. See below for our different types and sizes. If you are in any doubt as to what you require, just give us a call and we will be happy to advise you. 
---
STANDARD MATTRESS
---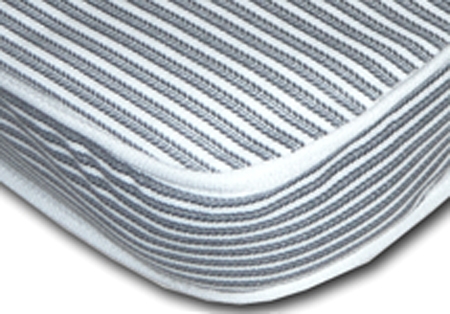 ---
Manufactured for us here in the UK, our 10cm depth, standard, coil sprung mattress has traditional style ticking for the top cover. Perfect for occasional use or upgrade to the pocket sprung for more frequent use.
POCKET SPRUNG MATTRESS
---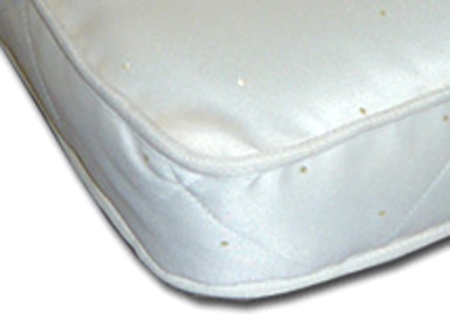 ---
Our pocket sprung mattress is the best quality sofa bed mattress we supply. 10cm depth with individual springs, it is by far our most comfortable sofa bed mattress and comes with an attractive damask.
MEMORY FOAM MATTRESS
---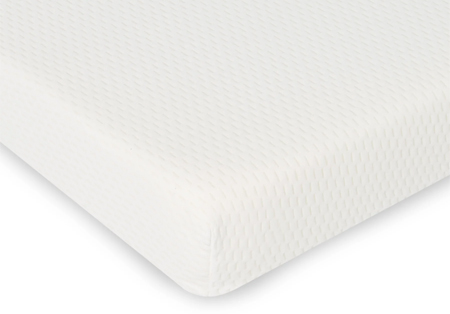 ---
The memory foam mattress is a new concept for sofa beds – 10cm depth and still manufactured for us here in the UK. It is often seen as a good compromise between a softer mattress and the support offered by a firm one.
OUR REPLACEMENT SOFA BED MATTRESSES
ARE AVAILABLE IN 5 SIZES
---
2 SEATER
SOFA BED MATTRESS
WIDTH 93cm | LENGHT 180cm  | DEPTH 10cm
2 ½ SEATER
SOFA BED MATTRESS
WIDTH 113cm | LENGHT 180cm | DEPTH 10cm
3 SEATER
SOFA BED MATTRESS
WIDTH 133cm | LENGHT 180cm | DEPTH 10cm
XL3 SEATER
SOFA BED MATTRESS
WIDTH 143cm | LENGHT 180cm | DEPTH 10cm
4 SEATER
SOFA BED MATTRESS
WIDTH 153cm | LENGHT 180cm | DEPTH 10cm
---